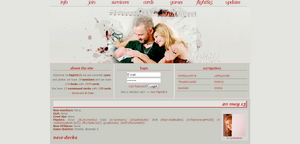 Flight 815
is a TCG dedicated to American television drama, Lost.
Site Information
Edit
All decks on Flight 815 are worth 1.
Member Cards
Edit
Member cards are worth 0 and may be traded freely between members. For every 15 member cards collected a player may claim a mini mastery.
Levels are based on card worth with 15 levels total.
Panic! (Level 01): 001-150
Trying to help other survivors (Level 02): 151-300
Making a signal fire (Level 03): 301-450
Still waiting for rescue (Level 04): 451-550
Accepting the crash (Level 05): 551-650
Moving to the caves (Level 06): 651-750
Shoot a polarbear (Level 07): 751-1000
Saw the Monster(Level 08): 1001-1300
Building a Raft(Level 09): 1301-1600
Leaving the island (Level 10): 1601-2000
The Raft is destroyed (Level 11): 2001-2500
Others! Others! Others! (Level 12): 2501-3000
Thrown into a pit(Level 13): 3001-3500
Meeting the others ( the Tailies)(Level 14): 3501-4000
On their way to the Beach (Level 15): 4001-4500
Mastering Decks
Edit
When a player has collected all cards in a deck, they obtain the mastery badge. Mastered cards cannot be traded off.
Collecting 10 fruit gets the player 6 random cards. Medicine gets players 2 random cards and 1 choice. A revolver gets players 1 choice card.
Layout Gallery
Edit
Community content is available under
CC-BY-SA
unless otherwise noted.