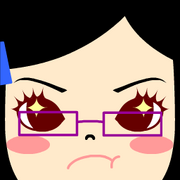 I go by
haiyoliz
online in the TCG community. I used to be known as
LiX
but that was back in around 2005-2006 and I was young so lets not talk about my stupid alias.
I was the creator and owner of Aesthetic (bishounen TCG) and Akai Ito (Arina Tanemura TCG) for a while. Unfortunately I kind of just dropped off the face of the planet when I got busy with school, work, and life in general. I'm not sure if I handed off the responsibilities to anyone or if I just let it die with no closure... So I'm sorry for that. I am currently trying to slowly become involved in TCGs again as I have been out of the scene for around 8 years now.
I used to have many TCG, trading posts, and blogs hosted on sites where I did my own graphic and web design, however I have become your typical college student with social media sites instead. I currently host my TCG on my Tumblr so feel free to contact me there!
Player Name: Haiyoliz
Other Names: LiX
Birthday: March
Other Sites
Edit
Member Card Gallery
Edit
Member Decks
Edit
Prejoin Badge Gallery
Edit
Member Badge Gallery
Edit
Community content is available under
CC-BY-SA
unless otherwise noted.